A simple solution for internal communication.
Tacit Space Briefer is a simple internal communication app that works the same on all your devices.

It is the answer to the questions "where should I write this down?" and "where did we write it down again?" It is a bank for your information wealth. Use it on your own, or build a shared memory for your team.
Find out more at Briefer.io
Boost your work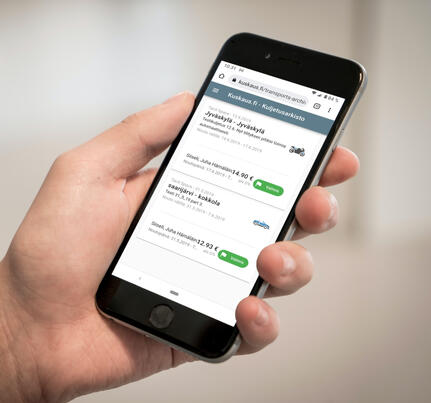 Modern work requires dealing with a lot of information and decisions. Successful teams and individuals around the world have realized that they can benefit from an external coach. Having a non-judgmental professional to talk to helps face challenges and boost results.
Team coaching
Team coaching is based on psychological problem solving research. Researched principles guide the coaching process, and the content is created together with the participants for every session.

In team coaching, the coach works as an active listener, guiding the team towards opening up important issues, and helping them reach solutions.

A single booking consists of a four hour long session. The number of participants is flexible, but usually 2-5 participants is optimal.


Agenda
These topics are usually discussed in the coaching sessions:
What do I want? What is my role in this team?What is the purpose of this team? What are we working towards?What values and principles are we not prepared to work against?Who do we affect with our actions?How can we communicate with other people and teams?What is the story of our purpose that we tell others?How can we give honest feedback to each other?Do we have the right tools to succeed?What kind of leadership do we want? How can we lead?
Some examples of challenges team coaching has been useful for:
Defining and communicating a clear set of valuesManaging a growing organizationLearning how to make efficient decisions as a groupFacing conflict as leaders of their organizationImplementing change, communicating goals to employeesBuilding a new team, finding common ground
Is there some other way we could help you? Send us a message, and we'll be in touch:
Book a coach
Leave your email, and a coach will contact you soon!
Feedback
Here is some feedback we've received.
We use Briefer every day, it works and we like it, so it seems you weren't wrong with this product!
Jussi Puurula
JP Structural Design Oy
Simply the easiest way to store important information.
Finnish building contractor
Projects are made faster by days, when the different professionals at our building sites get the right information and know when the sites are ready for them
With Briefer we practically start our Monday meetings on the previous Thursday! Most of the things get dealt with before the actual meeting, and we use the time to discuss around 1/10 of the original agenda.
I like to store screenshots of recipes I find on the internet. Briefer is good for sharing those with my family.
Give us feedback:
How can we help you? Tell us your thoughts with this form.